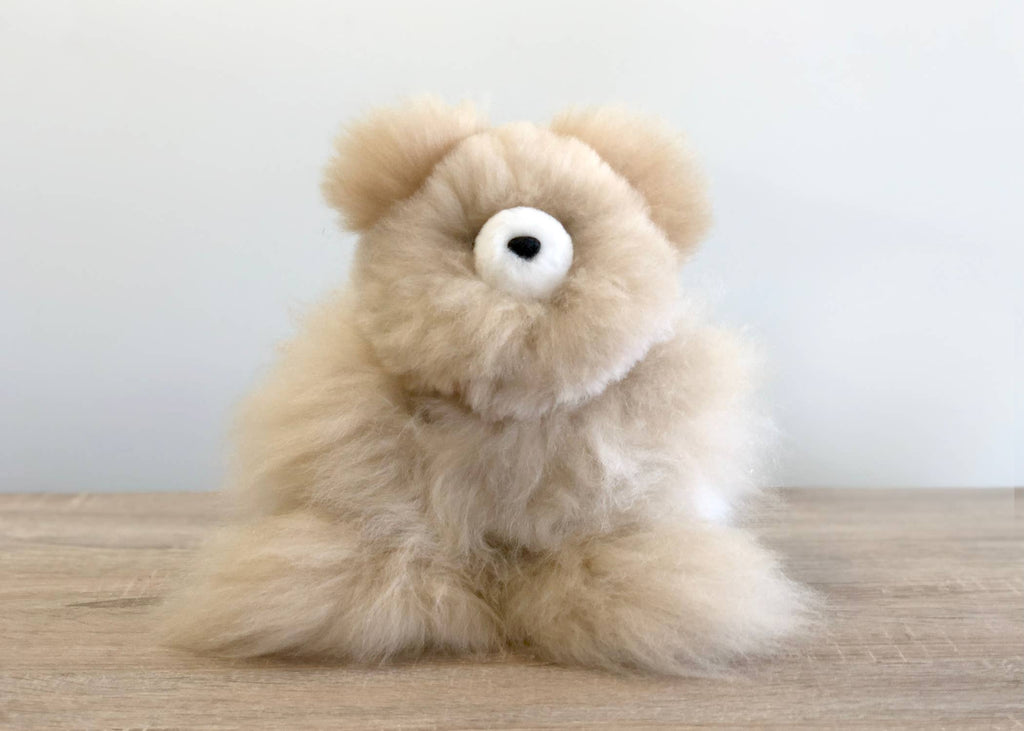 Alpaca Plush Animals - Bear 10"
$ 40.00
Our handmade, one-of-a-kind, alpaca stuffies are probably the softest thing you will ever experience! Made from natural alpaca fiber, they come in a variety of natural colors but blonde is the only color available at this time.
Color: Blonde
*Please note color will vary from photo
Material: 100% Baby Alpaca
One Size: 10" Small
Care instructions" Spot wash with mild detergent
PLEASE NOTE: These items have not been tested for children's safety and are not recommended for children.
Shupaca works with South American artisans and their families to ensure products that exude indigenous quality while remaining fashionably relevant to the here and now. All products are hand woven on wood looms using the same methods that have been practiced for hundreds of years. Shupaca presents a full catalog of solid and printed scarves, shawls, blankets, hats gloves and other accessories that promise to revamp and complete daily wardrobes, regardless of the season or climate.
Their goal is to bring you one of the world's finest natural materials in uniquely designed and handcrafted goods while promoting fair trade and supporting social and economic advancement for the artisans they work with. 
Related Products