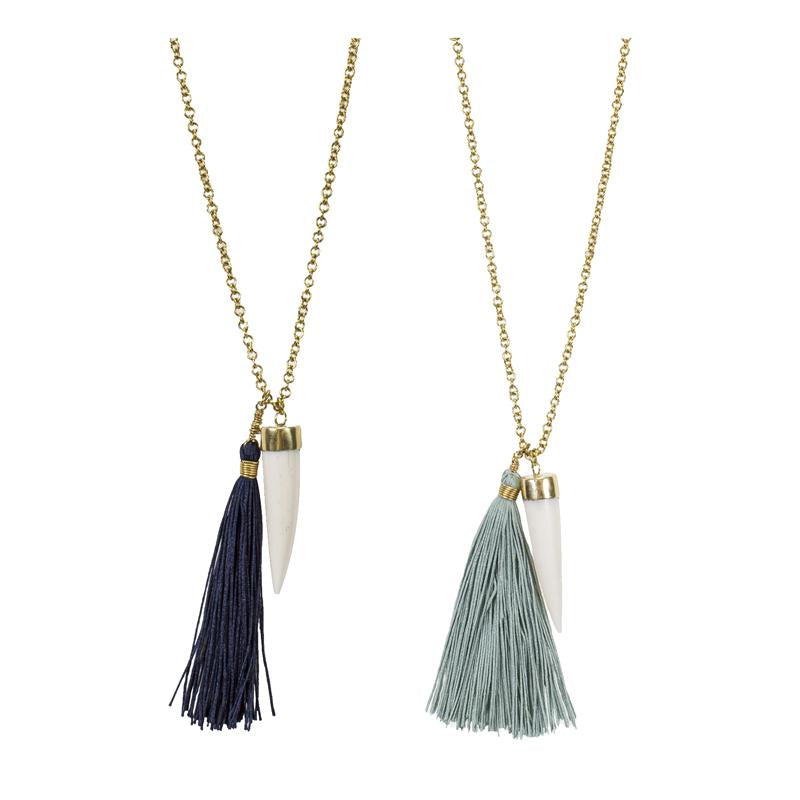 Bahari Tassel Necklace
$ 30.00 $ 36.00
Great for all occasions! All components are individually made by hand and assembled by the women artisans of Sasa Designs. Wear this necklace as a reminder of the people a world away who made it for you!
Adjustable Necklace up to 20" long
Colors: Navy, Mint
Handmade and fairly traded in Kenya
In Kenya, unemployment rates for the deaf are as high as 85%, as the deaf are generally considered to be unsuited for work. This discrimination is heightened against deaf women, who are often mistreated by their spouses or families. Sasa Designs by the Deaf was founded in 2011 to combat the stigma of deafness, and to offer jewelry-making jobs to deaf women who otherwise may never have been able to earn a living. The artisans at Sasa are mostly single mothers who work hard to support their children by making enough money to feed them and send them to school. The organization operates out of a safe, clean workspace where artisans can feel respected and accomplished.
Their workshop in Kenya employs 18 deaf women full time. The artisans of Sasa Designs by the Deaf have started a new chapter in their lives, working each day to build a better life: for themselves, for their children, and for our global community as a whole. Sasa Designs envisions a world in which individuals can benefit from participation in the global market regardless of their gender, geographic location or physical characteristics. 
Related Products