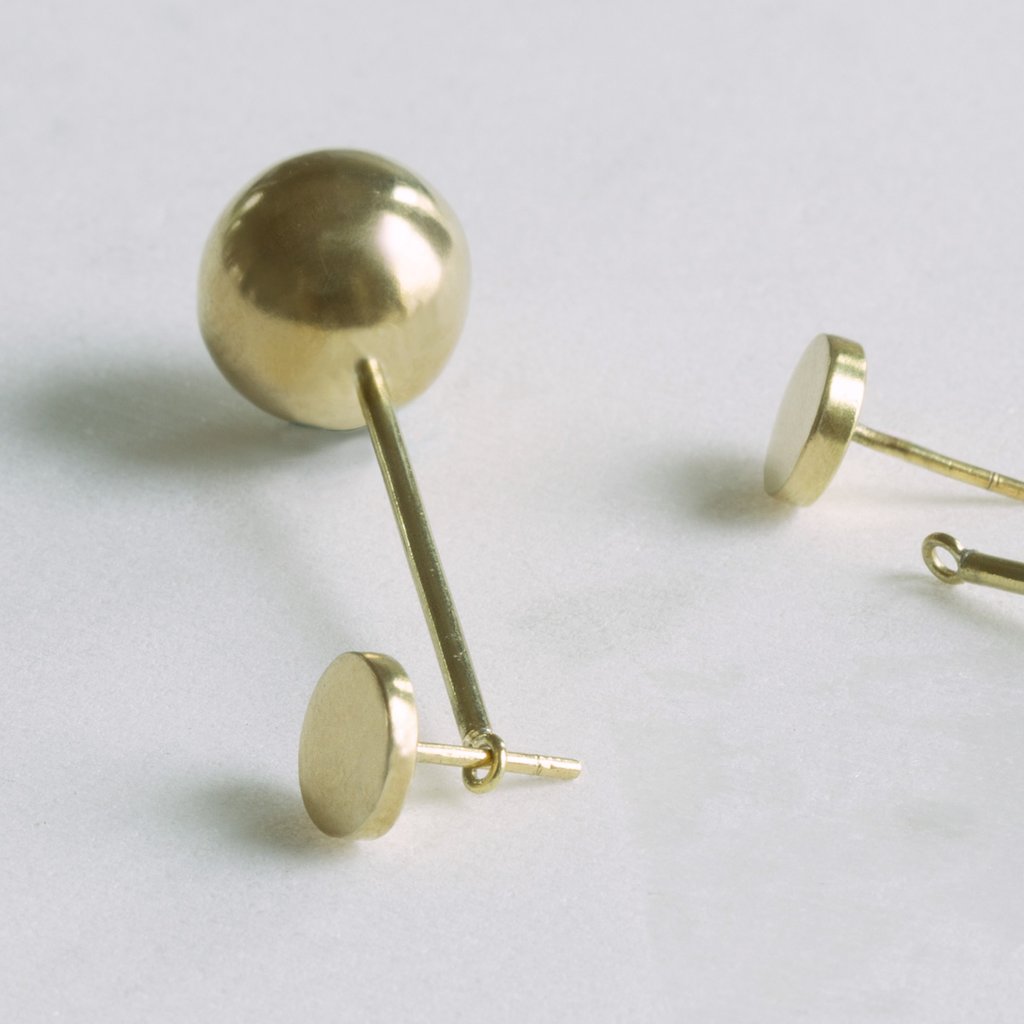 Strength Pendulum 2-in-1 Brass Earrings
$ 68.00
This pair is so stunning, designed to be worn long or as a simple stud. An elegant addition to any wardrobe from day-to-night.
Made of 100% Brass
Hanging orb is a light-weight 0.5 inch diameter
Stud is 0.25 inch diameter
Drop is 1.75 inches long
Handmade in & fairly traded in Nepal
Please allow for variations in finishing.

Metal can tarnish as it responds to moisture and individual body chemistry. Jewelry will stay its shiniest when kept close to the skin. Polish with anti-tarnish cloth. Store in a dry place.
MULXIPLY is creating jobs in Nepal since 2012 to help eliminate the exploitation of at-risk people that could end up trafficked to India.  As they've broadened their work there, they are ever more committed to helping stabilize the economy in Nepal by creating dignified jobs. Employment and education are the most effective tools in preventing human trafficking, which was the founder's "why" for starting MULXIPLY.
MULXIPLY'S business started with the mission to employ women since they are most at risk for being trafficked into sexual slavery.  However, they later realized that there was a need to employ men as well.  Men are tricked or pressured into taking what appear to be "good construction jobs" but end up being indentured slaves. Many of these men are away from their families for months at a time, some of them return only in caskets. Back in Nepal, entire villages have seen the population dwindle to nothing but women, children and old men. Societies are undermined and suddenly women and children are far more at-risk than they were before.
Learning of this issue, spurred them to figure out ways to create projects that would employ men as well. Their entire jewelry collection and gift boxes are made by a group of metal-workers, all of them are young men.
Related Products