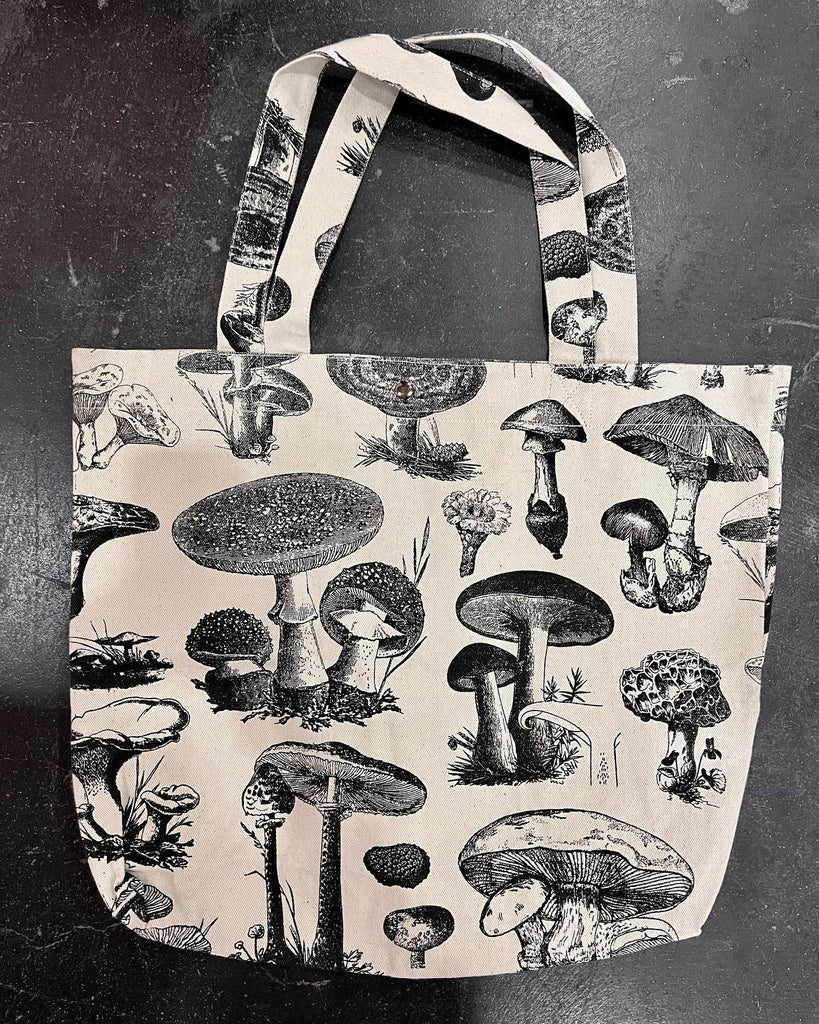 Graphic Print Beach Bag/Tote - Mushrooms
$ 58.00
This Mushroom graphic silk screen printed tote bag is ready to be filled with farmer's market finds. Use it to collect exotic vegetables and fancy mushrooms for a feast that's sure to impress. 100% Cotton Canvas - Hand Silk Screened Graphic Beach Tote/Bag is too cool for Culinary School!
Color: Natural/Black
100% Cotton Canvas
Hand Silk Screened
Interior welt pocket

Snap closure

Made in Thailand
Gentle cycle or hand wash in mild soap and air dry
Dimensions: 20" W x 18.5" L; 13" strap drop
Rubyzaar is a fair trade business that works with select artisan crafts groups, tailors, weavers & farmers from Southeast Asia & East Africa paying livable wages & supporting sustainability. By bringing together their contemporary designs & their traditional techniques, they create unique products, all of which are handmade from all natural materials & dyes.
Rubyzaar pays a liveable wage to all the folks who contribute to the creation of their goods.  Your purchase not only helps to keep traditional crafts alive, but also supports local farmers, tanners and artisans in Thailand through fair trade and sustainable practices.  
Rubyzaar is sweatshop-free and fabulous.  Wear it with pride
Related Products