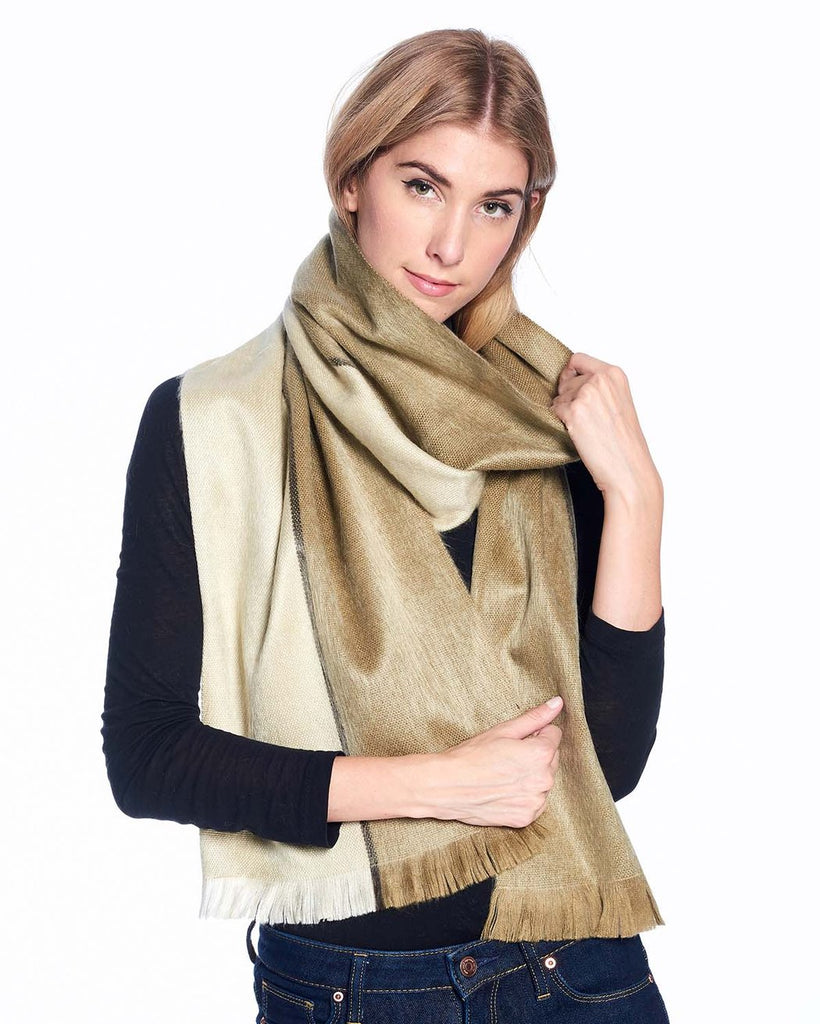 Alpaca Unisex Scarves Alabaster
$ 56.00
Men, here are the warmest, softest, most colorful alpaca scarves that you've ever seen.  They are a must have if you want to be the best dressed man about town! 
Ladies, you can really wear them too as they are unisex, but don't let them in on our secret!!
Made from sustainably-sourced alpaca wool
80% Alpaca 20% Acrylic
One size 11x78"
Color: Alabaster
Handwash in cool water. Air dry. Low setting on dryer for 10 minutes for maximum fluffiness.
Dry Clean is always a recommended option.
Maintain using a light bristly brush direction of the alpaca fiber. Iron on low in same direction.
Shupaca works with South American artisans and their families to ensure products that exude indigenous quality while remaining fashionably relevant to the here and now. All products are hand woven on wood looms using the same methods that have been practiced for hundreds of years. Shupaca presents a full catalog of solid and printed scarves, shawls, blankets, hats gloves and other accessories that promise to revamp and complete daily wardrobes, regardless of the season or climate.
Their goal is to bring you one of the world's finest natural materials in uniquely designed and handcrafted goods while promoting fair trade and supporting social and economic advancement for the artisans they work with.
Related Products