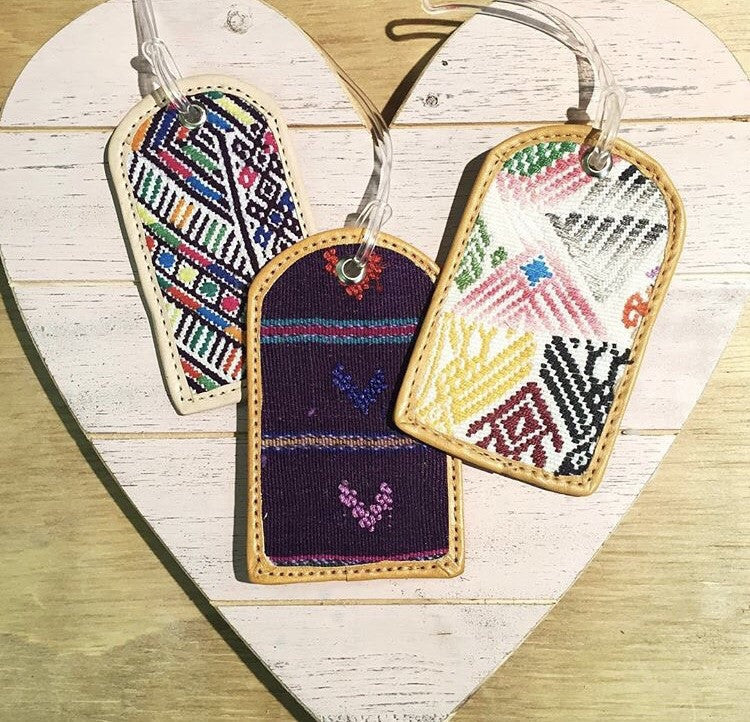 Guatemalan Luggage Tags
$ 15.00
Our Guatemalan Luggage Tags are made of brightly colored traditional Huipil fabric and light brown suede fabric from our artisan group Lumily.  Have your bags and luggage stand out from the crowd!   Sturdy and distinctive.  A durable plastic latch attaches the luggage tag securely. 
5" x 3" with clear plastic latch 
Information card included 
Handmade in Guatemala
Assorted colors 
Sold individually 
Price is for one (1) luggage tag
Fair Trade 
Their jewelry and handbag collection is hand woven by over 150 Mayan and Hmong women artisans in the highlands of Guatemala, Mexico and Northern Thailand.
Their commitment to the principals of Fair Trade create avenues of employment for economically disadvantaged artisans. With your help we will continue to provide an alternative source of income to these indigenous women!
Related Products