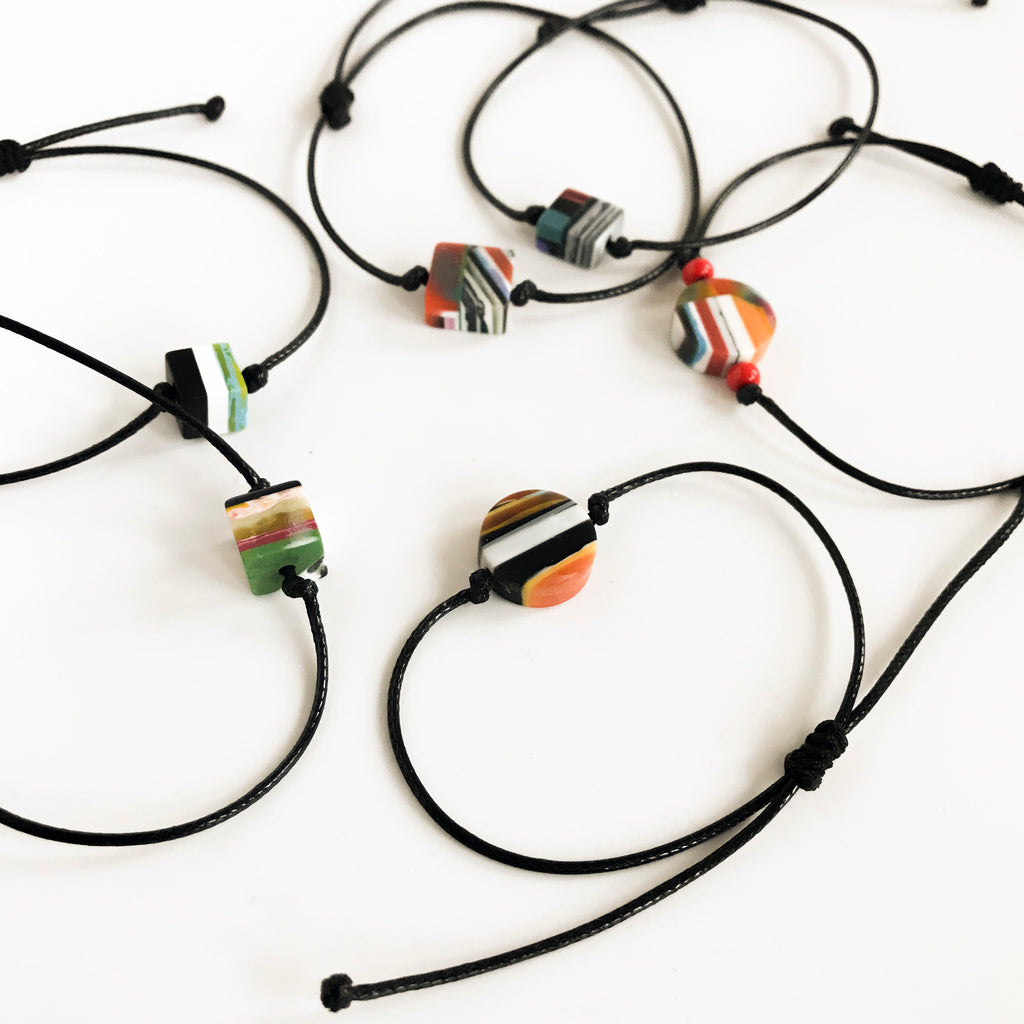 Hand Casted Recycled Poly-Resin Adjustable Mosaic Bracelets
$ 9.00
Hand Casted Recycled Poly-Resin Round, Square and Cube Adjustable Mosaic Bracelets
We were looking for something that teenagers would want to buy for themselves and discovered these little gems!  We took a vote amongst our kids teenage friends and they voted unanimously in favor of these, wanting multiples to stack for some arm party fun!  Pick up a bunch and give as stuffers, present toppers, BFF gifts, mother/daughter sets...go ahead and get creative!  Have as much fun as we did picking them out for you!
Asst Colors and Shapes - Multi Color or Black/White; Round, Square or Cube approx 9mm in size
When ordering we will do our best to accomodate a request for specific color or shape - please include in the comments/notes section of order form - but note it is not guaranteed
Fits most wrists as they are adjustable wax cord
No two are ever identical or alike and will vary slightly from the photo.
Handmade in rural villages (Subachoque) in the outskirts of the capital city, Bogota, Columbia
Belart is a proud member of the Fair Trade Federation and its timeless pieces are designed in Vermont and thoughtfully handcrafted  under fair trade practices in Colombia and Vietnam, where artists transform the their works into unique artistic beauty.
Related Products