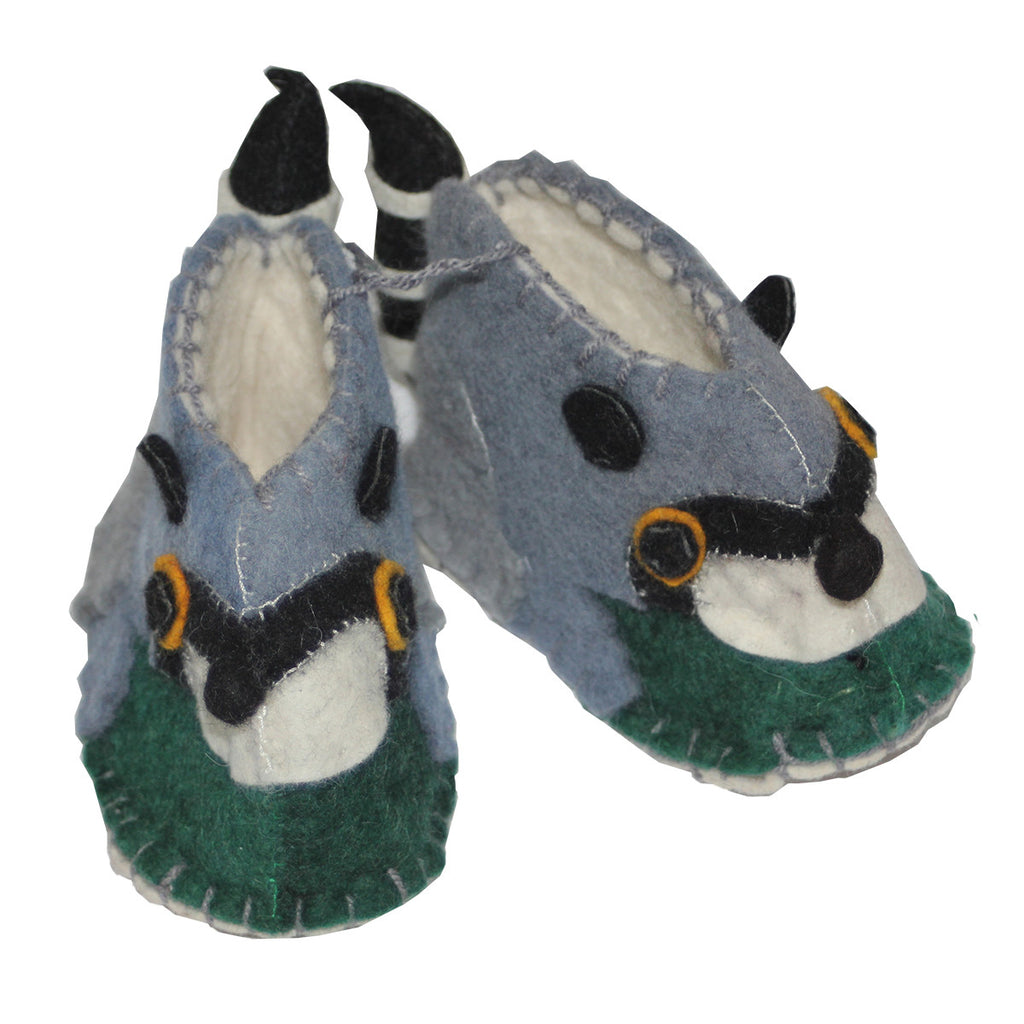 Raccoon Zootie
$ 25.00
Carefully handcrafted each design features hand-stitched detailing and is made using traditional Kyrgyz felting techniques. The booties are made in small batches, with the natural wool dyed, spun, and felted before getting cut and stitched into adorable animal details. They are the perfect natural and environmentally conscious baby shoes.
Material: 100% locally sourced and felted sheep's wool
Approx. 4.5" L x 2.5"W x 2.75" H
Size: 0-12 months
Handmade in Kyrgyzstan
Due to the handmade nature of this item, each is unique and will vary.
Not intended for sleepwear.
Felt Slippers in general carry many health benefits. Natural wool absorbs moisture and odor, while keeping your feet warm and dry, preventing colds. The lanolin in the wool soothes muscle and joint pain. The friction created from the wool also improves blood circulation to the lower leg and feet.
Silk Road Bazaar is a wholesale representative of marginalized artist groups located in Central Asia. They connect with artists who are far from the capitals, who have limited market access, who do not possess modern marketable skills but have carried on traditional craft culture.

They live amongst their artist groups for an extended period of time. During that time they help them become self-sustainable by developing their designs, management techniques, quality control and computer skills.

Their fibers are locally-sourced to help provide sustainable livelihoods for rural farmers and craftsmen. All designs and collaborations are original works of Central Asian artists and Silk Road Bazaar.

Empowering women in Kyrgyzstan through the creation and distribution of beautiful felted products like Zooties.
Related Products